Honeywell Center Seating Chart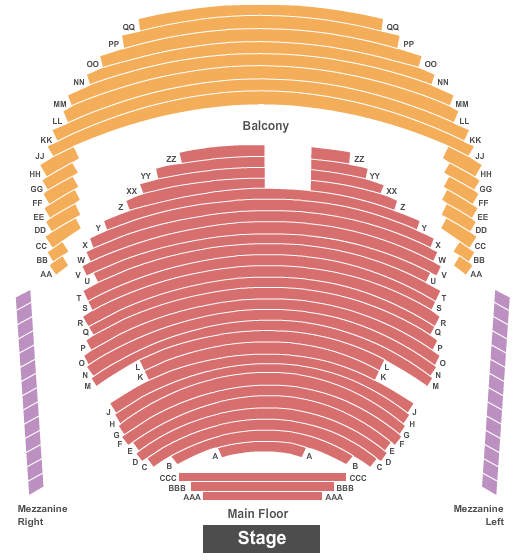 The Honeywell Center is a traditional theater with room for 1,500 guests across multiple levels. Seating is arranged to allow the best possible view of the stage from all seats in the house, especially thanks to the carefully designed lighting systems used throughout the theater. The seats themselves are cushioned seats that provide plenty of room for guests to sit back and enjoy the show on stage.
There are a limited number of accessible ADA-approved seats available that are offered on a first-come, first-serve basis. If you require ADA-approved seating or accommodations, you can call the venue at the number below to request assistance. We recommend calling The Honeywell Center no less than two weeks before opening night so they have plenty of time to assist you.
If you find you need emergency or last minute accommodations, please call the venue as early as possible. We recommend calling them at least two weeks ahead of your ticketed event. Their phone number is (260) 563-1102.
NOTE: The Honeywell Center seating chart may vary depending on the type of events. Some events offer unique or varied seating arrangements. Always check the individual event seating map when choosing your tickets.
Start securing your desired tickets today by beginning to select your seats . Check out the Honeywell Center schedule to see all the upcoming schedule and latest events.
Click here ticket information page to read about ticket policies and guarantees.